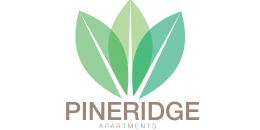 Click

You are limited to view only access in ResidentPortal.
Welcome to ResidentPortal
If you are looking for a quality apartment in Amarillo, TX, you have come to the right place. At Pine Ridge Apartments, we offer studio and 1-bedroom apartments in a welcoming community environment. Recently renovated, our apartment homes are designed to meet all of your needs. We manage our community with our residents in mind, so you can always depend on us to be there to answer your questions and to address your maintenance needs. When you want excellent value in a rental, Pine Ridge Apartments delivers. Our apartments feature a number of amenities that you will appreciate, including full size dishwashers, walk in water heater/storage closets, electric ranges, individual water heaters and more. Many of our units have recently been upgraded with new flooring as well. We have done our best to create apartment homes that you can feel comfortable in, for however long you choose to rent from us. If you are interested in learning more about our community, or if you would like to check availability, please contact us now. Our helpful staff are here to answer all your questions.
User Log In